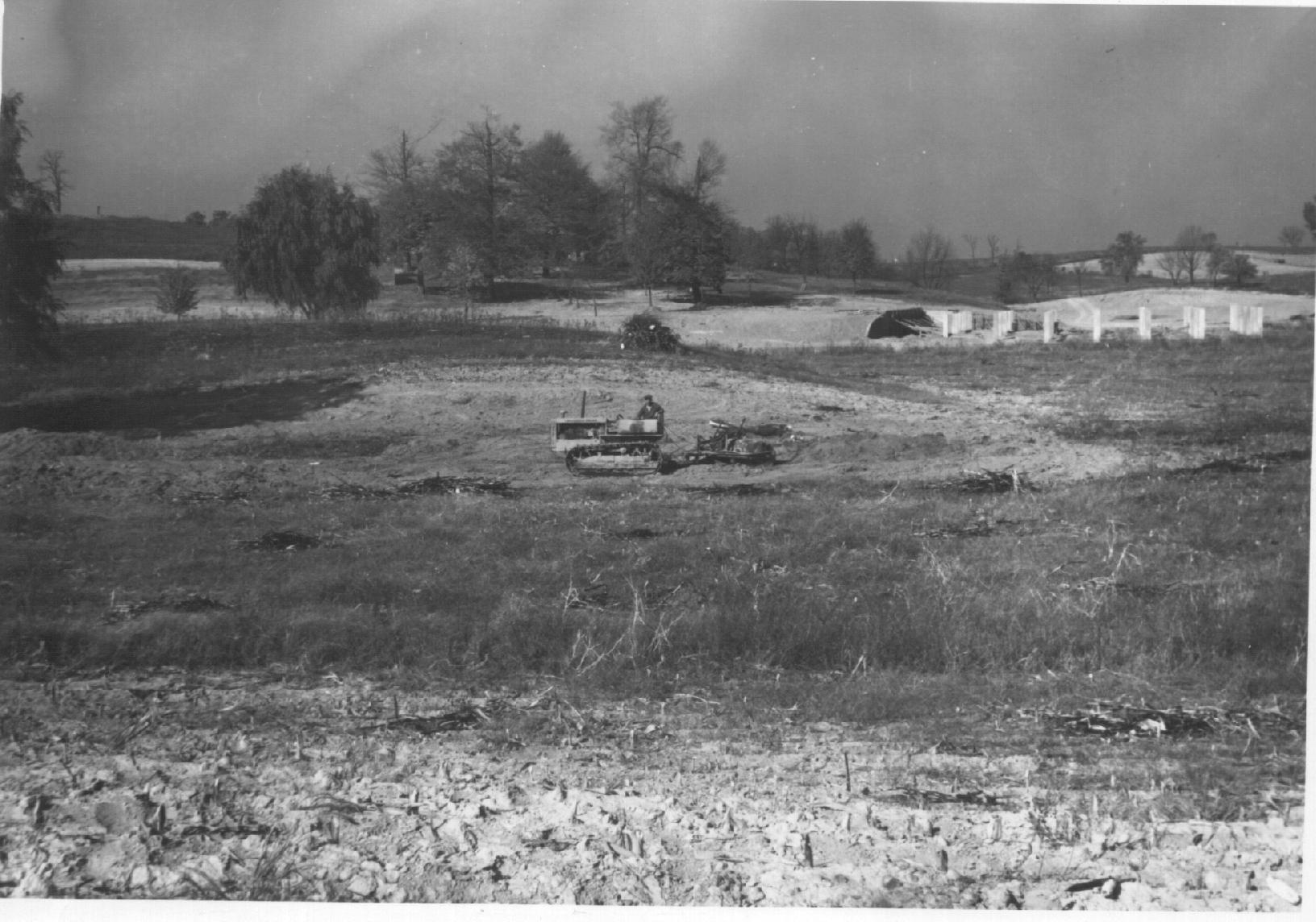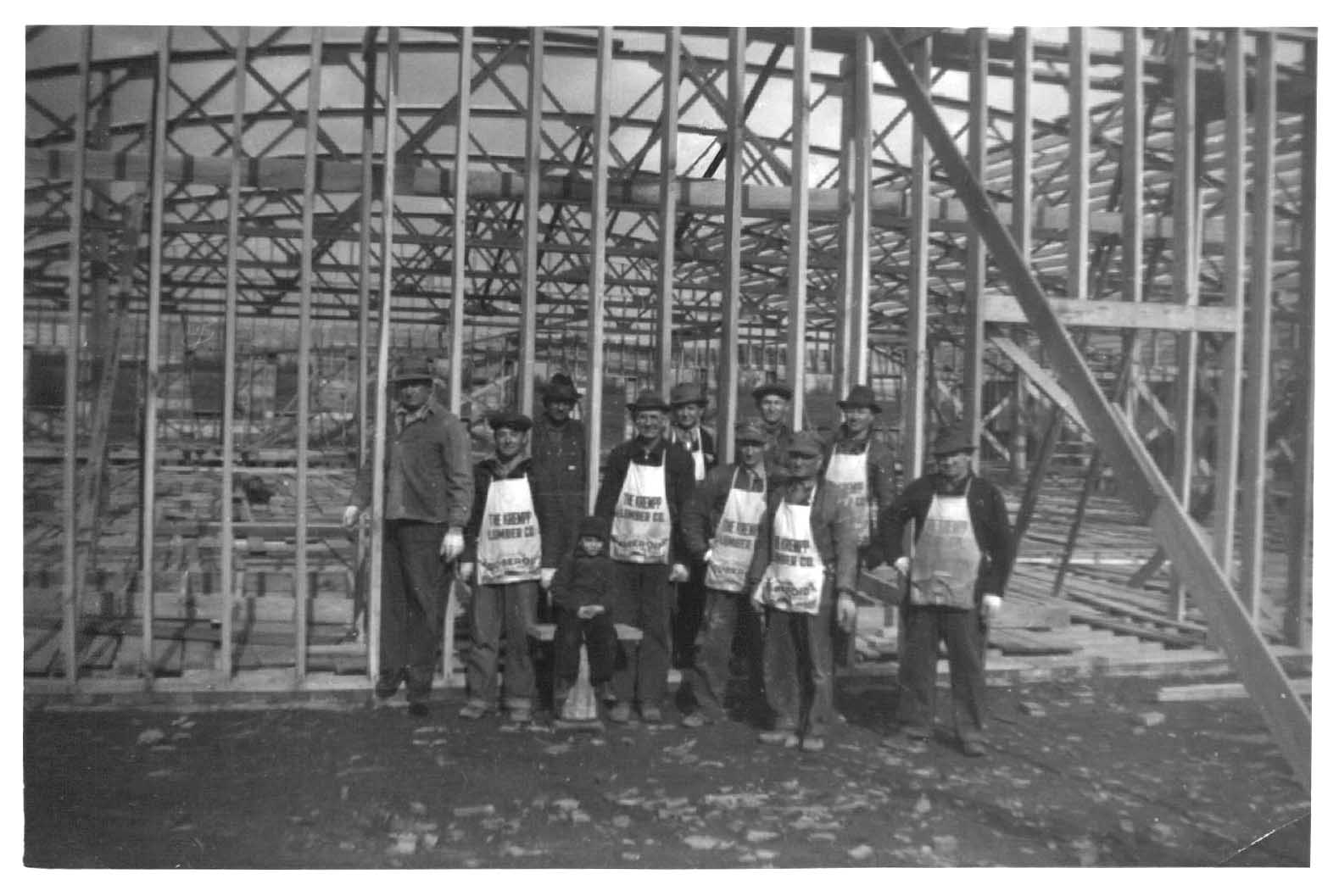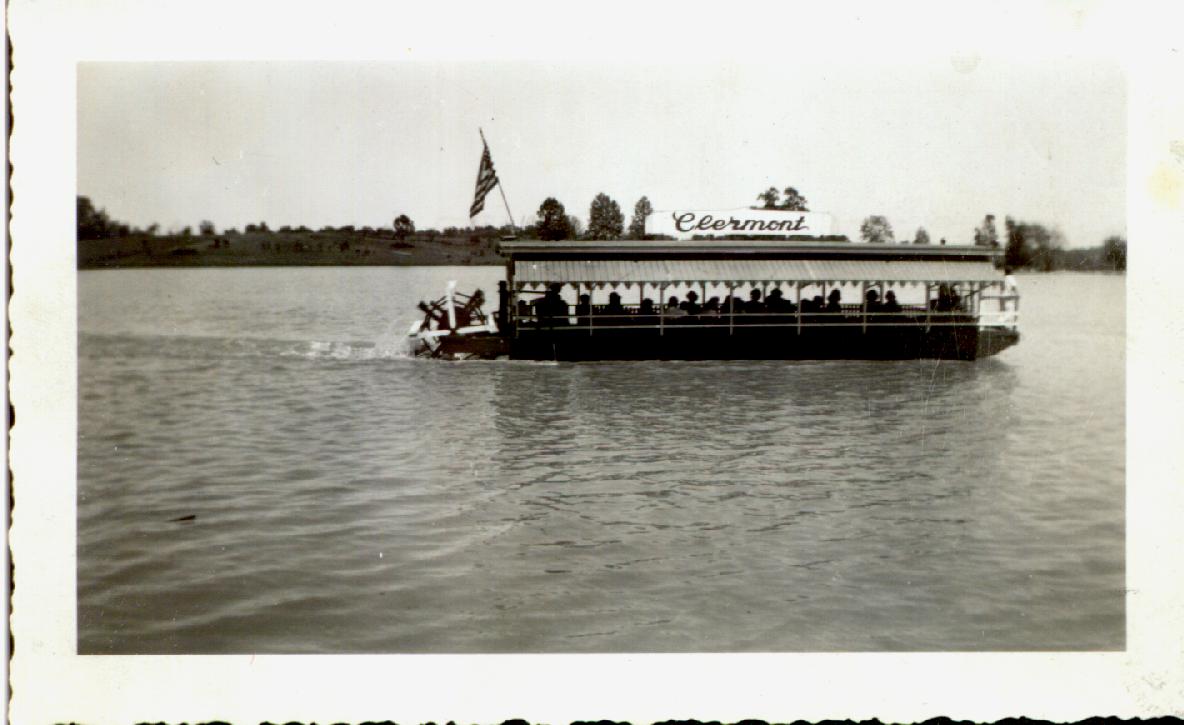 THIS VIEW IS LOOKING WEST FROM THE DAM AREA. THE PILLARS IN THE UPPER RIGHT ARE THE SUPPORTS FOR THE FUTURE CALUMET PAVILION BUILDING.

THE CONSTRUCTION OF THE CALUMET

THIS PHOTO SHOWS THE ACTUAL BUILDING CREW AND FRONT OF THE FRAMED CALUMET PAVILION WITHOUT THE ADDIDION OF THE BAR WHICH CAME LATER. THE WORKERS ARE UNKNOWN, AND IF ANYONE HAS INFORMATION AS TO THEIR IDENTITIES, PLEASE CONTACT US.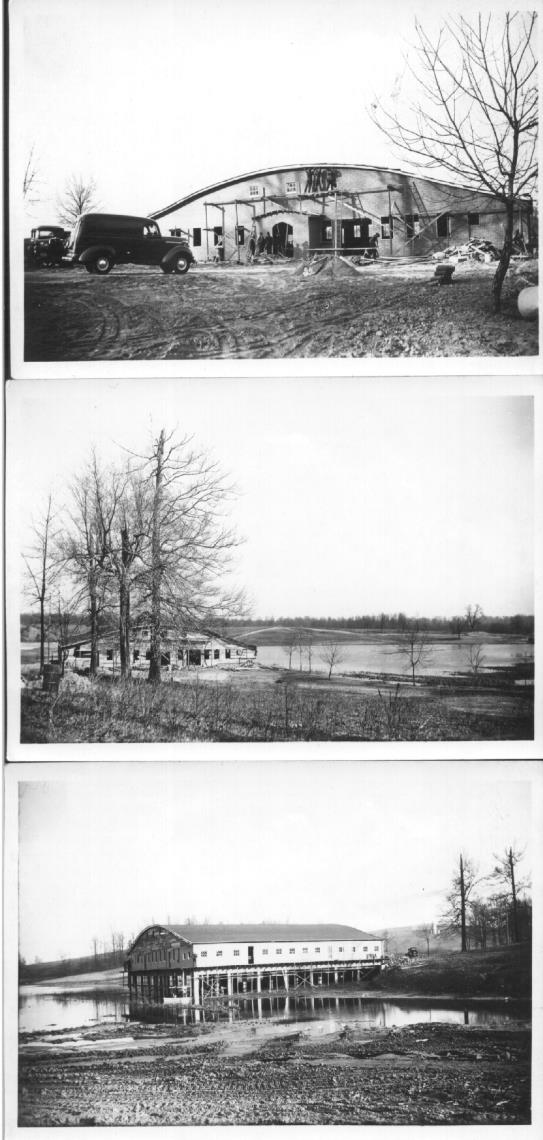 ENTRANCE OF PAVILION BEFORE THE BAR ADDITION.

AND THE CONSTRUCTION CONTINUES!

THE CALUMET LAKE BEING FILLED!

LOOKING EAST FROM THE MILL ST. SIDE, THIS IS THE BACK SIDE OF THE PAVILION BEFORE THE OUTSIDE ATTACHED "WALKWAY" WAS COMPLETED AROUND THE BUILDING.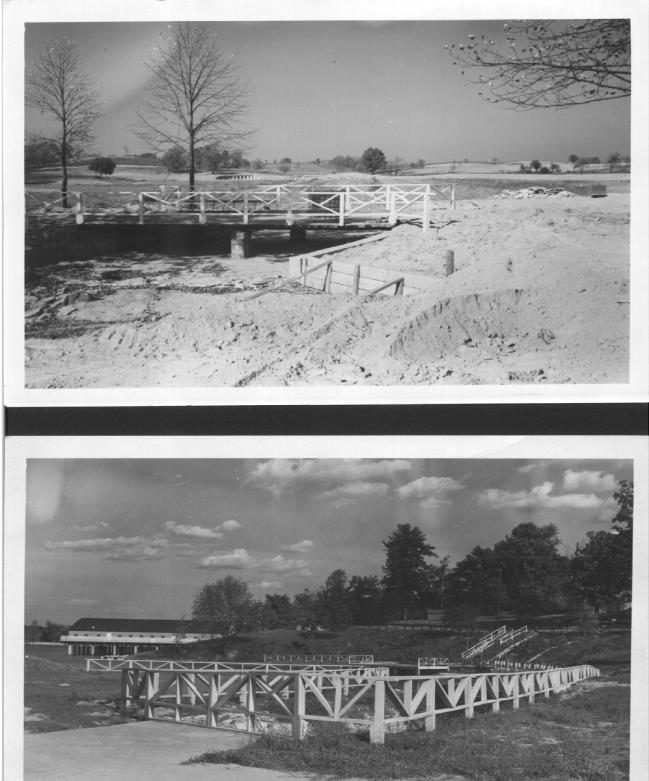 THIS PHOTO IS LOOKING WEST FROM BEHIND THE SPILLWAY, WHICH IS STILL UNDER CONSTRUCTION. YOU CAN SEE THE PILLARS, OFF IN THE DISTANCE, FOR THE YET-TO-BE CONTRUCTED PAVILION JUST ABOVE THE RAILING ON THE BRIDGE.

LOOKING EAST FROM MILL STREET, YOU CAN NOW SEE THE FINISHED PAVILION, COMPLETE WITH THE OUTSIDE "WALKWAY" ATTACHED.

THE CLERMONT PADDLE-WHEELER WAS LATER ADDED AND FEATURED RIDES FOR THE VISITORS ON THE CALUMET LAKE!

THANKS FOR VISITING OUR SITE. PLEASE KEEP CHECKING BACK, AS WE ADD NEW PAGES, PHOTOS AND LINKS ON A REGULAR BASIS!!.

This page was last updated on: January 18, 2016